Guaranteed Small Business Technology Services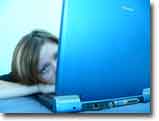 Isn't it time for your small business to stop tinkering with technology and start using it to grow? Most small businesses can't afford a full time IT staff to support their systems so they muddle through the best they can. Often this means using a service person who mainly installs TVs, alarms, or phone systems but knows a lot about computers too. The good news is you're business can have the same level of IT support that large corporations enjoy without breaking the budget.
To an outsider looking in, it would seem that large corporations spend an enormous amount of money on their computer systems. This can be quite daunting to a small business owner. The reality is that most of these corporations are spending far less than a small business spends on a per computer basis to manage their systems. They have done the math, they know that maintaining a network system is far less expensive than letting it break and then repairing it. With a full range of services tailored specifically for small businesses your technology investment will begin to work for you.
When you look at your small business network, what do you see? Does it look like what you would envision a business network should look like? Are you using computers designed for use in the home? Are your employees playing games and surfing the Internet? Have you had to pay to have a virus removed? These are all signs that things have gotten off track. A properly configured business networks costs less to own, less to operate and gives your team the tools to be more productive.
Some Of Our Services
Worry free flat rate, guaranteed maintenance plans
Remote support
New network design
Existing network re-design and upgrades
Server, workstation and laptop installation and repair
Wireless network installation and security
Virus and spyware removal and prevention
Hardware and software installation and support
Reliable backup solutions
Disaster recovery
Remote access solutions
Phone and email support
Purchasing Advice
Information Systems Documentation
Password recovery
---